The growth of the internet has certainly changed the way businesses operate in recent times. Now, any organization looking to achieve success in this competitive industry must create a professionally designed website to promote their products and services. Not only do these websites attract thousands of customers each month, but they also increase the awareness for your brand. Are you planning on creating a website too? If so, here are a few reasons why hiring a professional website design company might prove worthwhile: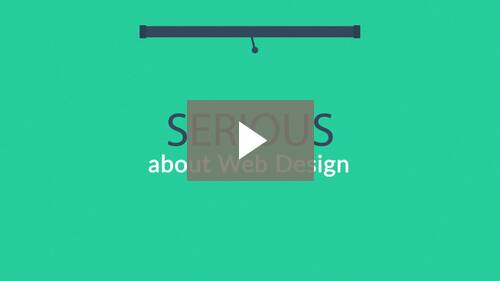 ---
---
---
---
So whether you are in need of a new high end website, a promotional video or a social media marketing campaign, TR8 Media offer affordable solutions for any size budget.
Custom Website Design
Hiring a professional website design and development company guarantees your site will be created to suit the needs and requirements of your business. These companies will evaluate your business' services and products to create a website which meets your desired goals. On the other hand, if you plan on having your website designed by DIY site builders, you are limiting the capabilities and potential of your business. This means, you will not be able to attract a wider audience and ultimately you may need to seek assistance from a professional in the long run, increasing costs further and time to market.
Social Media Marketing Integration
One of the reasons to hire a professional design firm is they have good social media knowledge. As you probably know, social media marketing has become the premier way for businesses to outreach specific audiences. This is not about simply providing a link to a Facebook account on your website but integrating those social media platforms to engage your audience and reach a larger market. Professional firms know about this and make it easier to boost web traffic and increase conversions and leads.
SEO Compliance
A professional website design and development company will not only create a beautiful website, but also ensure your site follows Google's rules and regulations with regards to search engine optimization. These firms are familiar with Google's and other search engines algorithms and can tailor your website accordingly, hence increasing the likeability of your website for the search engines. Not only will this increase your chances of ranking in the top results of Google, but it will also give you the edge over your competitors.
New Web Technologies
The internet and its complexity increases on a daily basis: computer codes, technologies, and algorithms are changed almost daily! When you hire a professional website design and development company, you ensure your website is created in compliance with these codes, technologies, and algorithms. Following these changes and implementing them in your site can boost the overall visibility of your business and keep up to date with important security vulnerabilities that may otherwise be missed by a novice.
Content
There are many aspects to a business website which directly impact whether or not users have a great first experience. One of these main elements is the content of your website. You cannot create a good website without some good, solid text. As a result, hiring a professional website design and development company ensures your content is written by professional copy-writers, hence allowing you to achieve good organic SEO rankings.
---
In addition, professional web design and development companies are well-versed with using video and other rich media content to bolster your online presence and increase the engagement factor of your website. Finally the time it takes a professional to complete a website design and development is much, much quicker than trying to do it yourself. Don't be fooled in to thinking it is an easy DIY project or you may end up wasting your time and money in the process. So, if you want your website to look the best it can, attract the most amount of web traffic and rank better on Google, hire a professional website design company.